Whether you have oily, combination, dry, or sensitive skin, during summers, the heat can wreak havoc on all skin types, but especially oil skin. Clogged pores, blackheads, whiteheads and acne are unavoidable and the skin looks dull and dirty.
A proper skincare routine that includes products specifically designed for oily skin is the key to retaining your radiance during summer. Your skincare practices can help to control excess sebum production and eventually, your skin feels supple, soft and non-greasy. Find the best solutions for oily skins right here!
#1 Daily cleansing with oil-free cleansers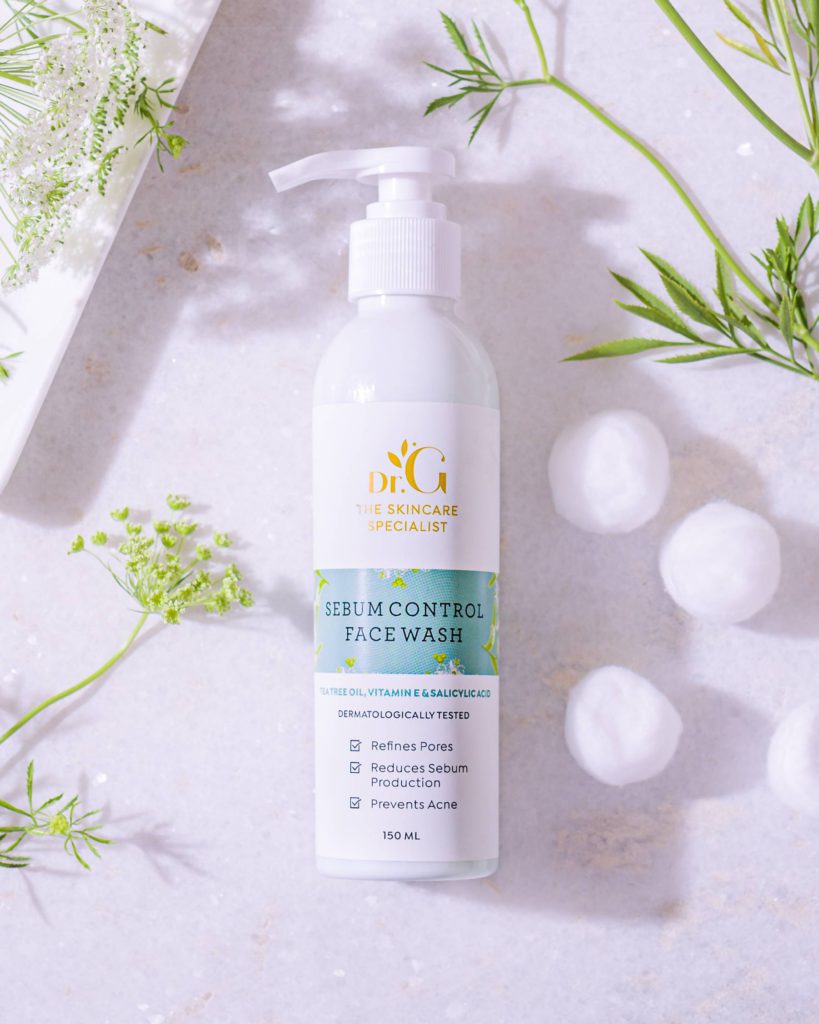 Oily skin attracts a lot of dirt which together with the sebum clogs the pores. Hence, it is crucial to cleanse oily skin at least twice everyday. Use a mild cleanser like Dr. G Sebum Control Face Wash which is specially designed for oily skin. The foaming formula deeply cleanses your skin without drying it out in the long run.
#2 Use lightweight, gel-based products
Rich and creamy products can aggravate the sebum production of your skin. But oily skin requires hydration and moisturisation too. So, what can you do?
The key is to choose lightweight, gel-based products which easily get absorbed and do not leave any oily residue on the skin. Dr. G 99% Aloe Vera gel is the perfect choice for the oily skin type. It nourishes, soothes, and leaves zero-oiliness.
#3 Include oil control products in your routine
Look specifically for oil control products to reduce sebum production. An oil control serum like the B3 Super Serum Niacinamide and Zinc is a great choice. The combination of niacinamide and zinc protects the skin from harmful external radicals and minimises enlarged pores. As a result, sebum production stays under control in the long run.
#4 Keep blotting papers at hand
The sebum is produced to keep the skin protected and moisturised naturally. As a result, you would notice more oiliness when you are outdoors or under the sun. Irrespective of the skincare routine, your skin would get greasy outdoors during the summers. The best remedy for oily skin when outdoors is blotting papers. Keep a stack in your purse and lightly blot away the excess sebum throughout the day.
#5 Use clay-based face packs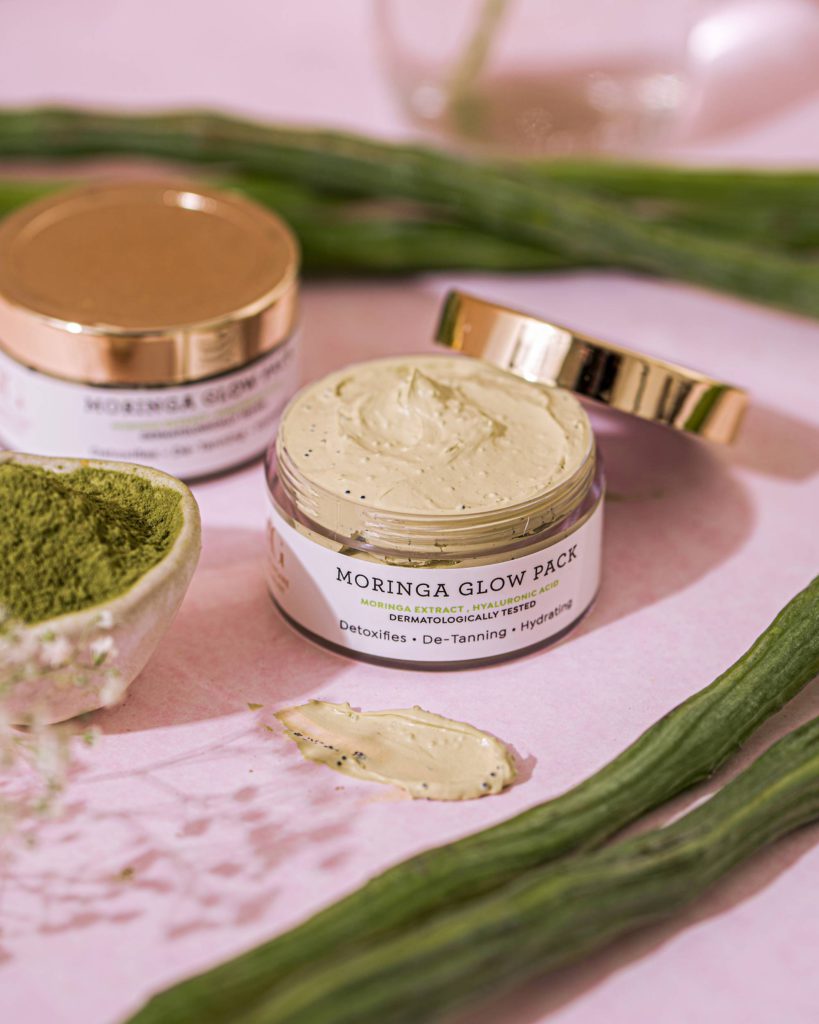 Clay-based face packs work wonders on oily skin. It can effectively absorb the excess sebum without drying out the skin. The Dr. G Moringa Glow Pack is one such product that is infused with moringa extract to keep the skin hydrated and prevent drying caused by clay packs. The skin gets soothed from irritation when you occasionally use a clay pack for your skin.
#6 Exfoliate at least twice a week
Last but not least is exfoliation. Exfoliating twice a week ensures your skin is free of any impurities that trigger sebum. It helps to unclog the pores and also remove dead skin cells, blackheads and other elements that lead to excess sebum production.
The primary problem of oily skin is the excess sebum which together with dirt and dust in the environment, clots your pores. But simple skincare habits can help to keep the epidermis clean and get rid of the excess sebum to reveal glowing and radiant skin. Many products from Skin by Dr. G are designed keeping oily-skinned beauties in mind and you will benefit by including them in your routine.