Rejuvenate your skin with a relaxing gua sha massage
Besides using a variety of quality products, it is equally important to use skincare tools daily. Good quality products, the right massage techniques and tools are the key to flawless and bright skin. Gua sha is one such tool that you can use at home. It is simple enough to use and helps to retain the youthfulness and overall beauty of your skin. Get to know the correct way to give a gua sha massage here.
What is gua sha?
Gua sha is a traditional massage tool of Chinese origin. The term is translated as "scraping", denoting the method of using the tool. It is used to promote blood circulation and oxygen in areas of pain or inflammation. The tool helps to depuff the skin and drain the lymph nodes when used correctly.
Usually, a gua sha is made of stone and even metal of therapeutic quality. Stones such as rose quartz, jade and similar semi-precious elements are used to make this tool. Occasionally using the tool reduces puffiness, reduces fine lines and tones the muscles.
Technique of gua sha massage
To reap the maximum benefits from a gua sha massage, it should be used correctly. Do note that performing the massage in the wrong way has adverse effects. Here are some tips and methods for performing the massage correctly.
1. Light short strokes
Hold the largest edge of the tool against the jawline and do short and small strokes up and outwards. Do not perform gua sha massage down from earlobes to chin. This can eventually cause skin sagging. Keep the pressure light to medium. Do not repeat more than five times on each side of the face.
2. Gliding motion with facial oil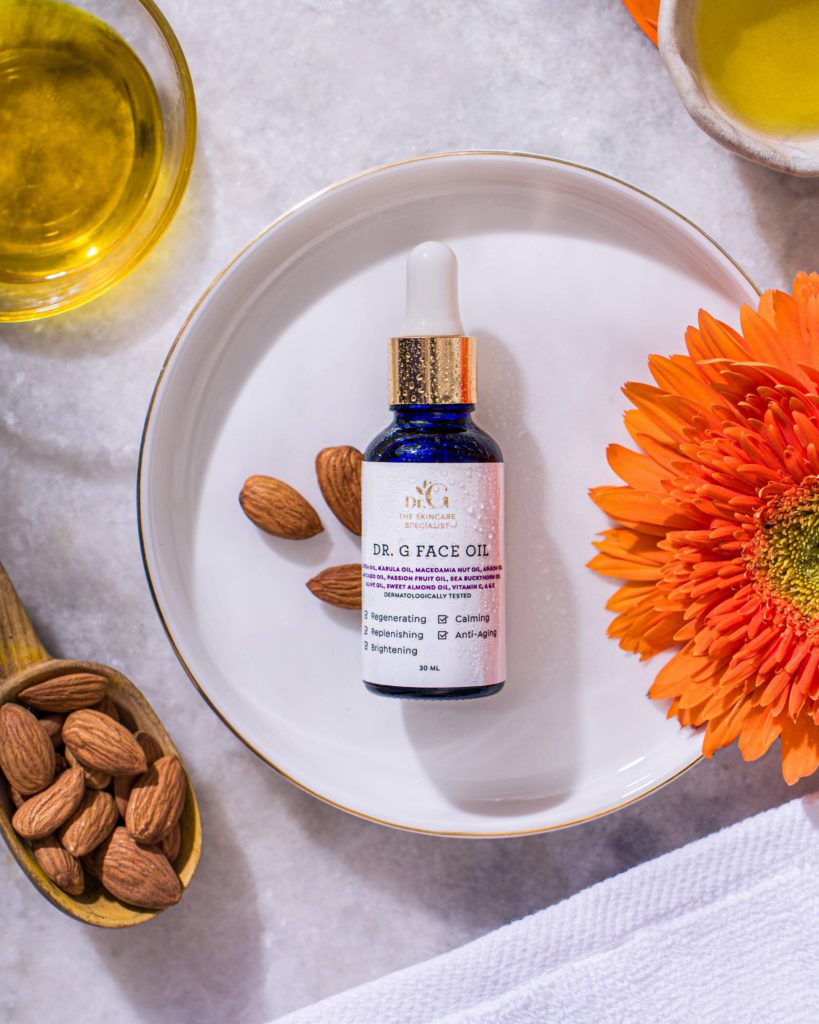 Use gliding motions rather than scraping hard. You get the best result with facial oils. opt for non-sticky formulas that get absorbed easily. We would recommend Dr. G Face oil for this purpose. It is enriched with vitamins E, A and C. The oil contains olive oil, and avocado oil that is easily absorbed and penetrates deep providing thorough hydration.
3. Do not forget smaller areas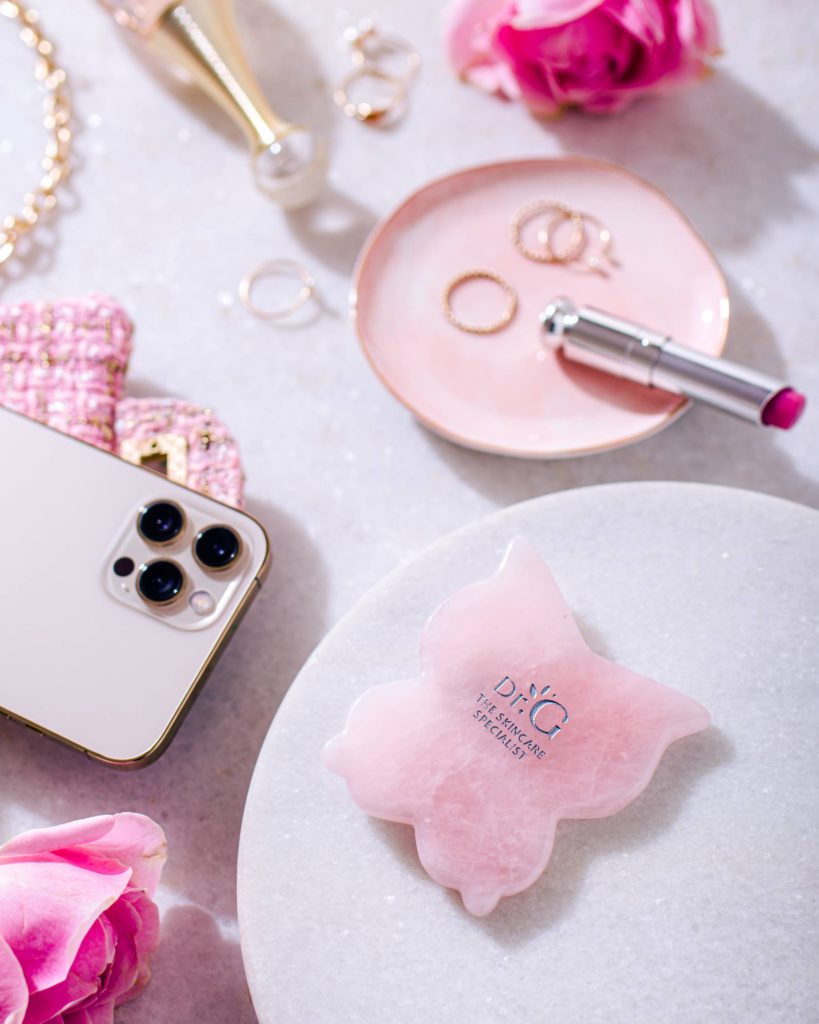 Do not skip smaller and hard-to-reach areas like under the eyes, around the nose and chin. The Dr. G Butterfly Gua Sha has an indigenous design that can easily reach such tricky corners. It is made of high-quality rose quartz and hence stays cool naturally. Always massage up and outwards on any part of the face. For around the eyes, massage towards the temples to release the lymphatic fluids.
4. Keep the tool cold
To reap the maximum benefits of the tool, store it somewhere cool. Usually, stone gua sha remains cold by freezing it will give better results during a gua sha Massage.
5. Be consistent
Do the gua sha massage at least three to four times a week. Be consistent for a couple of months to notice significant results. Gua sha massage gives the best result when you are consistent.
Gua sha is an effective tool when you know the correct massaging technique. Also, the superior quality stone is another important criterion to choose a gua sha. The gua sha from Skin by Dr. G has an indigenous design that helps you reach the trickiest corners of your face. Get flawless and relaxed skin with such a gua sha in your stash.