DermaAngel
Regular price
Rs. 900.00
Sale price
Rs. 810.00
Unit price
per
-10% OFF
Sold out
Out of stock
Adapt to the skin's most delicate areas while maintaining discretion during the day. In reality, the Hydrocolloid substance in this product cleans out pollutants and creates a hydrated environment that quickens the regenerative process. These patches also give the skin a mattifying finish while protecting the epidermis from external dangers like bacteria or dangerous free radicals. This alternative is ultra-thin and promotes an appearance free of blemishes by preventing additional infections. Additionally, this is excellent for folks who favour natural remedies. Overall, even with the use of cosmetics, each acne patch is still undetectable to the naked eye. However, these offer an immediate and thorough solution that absorbs breakout exudate. Azah Acne removal patches are manufactured entirely of medical-grade hydrocolloid and are TOXIN-FREE. It is very absorbent, aids in gently removing the pus from whiteheads and acne, and guards against bacterial contamination of the diseased area.
ULTRA THIN & TRANSPARENT: The Azah acne pimple patch is nearly undetectable thanks to its clear, matte surface and ultra-thin, seamless outside edge that blends with any skin tone. When removed, it doesn't leave any residue on your skin.
APPLICABLE FOR ALL SKIN TYPES AND AGES; USE THEM DAY OR NIGHT: Hypoallergenic patches with tapered edges keep them adherent to the skin and allow for day or night use without irritating skin or producing any negative effects.
Good To Know
HOW TO USE IT?

To hasten the recovery of the skin, place each patch over a pimple or blemish that concerns you. The pimple will eventually go away, but it's crucial that you apply the patches over regions that have already been treated. Apply them thus before any other skincare or cosmetic items. Allow yourself to disguise the protective layer with your favourite foundation or concealer, if you like. Once the pimples are less noticeable, remove the patch. Don't forget to look over the company's other acne-targeting products to see if they also catch your attention.
FAQs

Q. Which acne patch has most benefits?
The main advantages of the patches are two. The sticker first serves as a barrier, preventing you from touching or picking at the injured region, which helps prevent the spread of bacteria and dirt. Second, the hydrocolloid in the patch keeps the area moist by absorbing the inflammatory pus from the pimple.
Q. When should I apply a Acne patch?
According to Dr. Geetika, pimple patches function by soaking up any leakage from the pimple and covering the wound to stop further stress to the area, such as plucking. They function best on pustules, papules, and cysts that are open, draining, and mending. You are aware that it is improper to pick at your skin or pop zits.
Q. Why do acne patches turn white?
All that is white is hydrated hydrocolloid. It becomes white when moist, much as how persistent moisture makes the skin on your fingers white. It turns whiter the more moisture it takes in.
Q. Does the patch work for acne?
Spot patches need to be changed frequently. Usually safe to wear for up to 24 hours a day for up to 21 days. You might want to replace the patch more quickly if it has soaked up a lot of filth. Before using any acne treatment, make sure the area is clean if the pimple you just plucked is seeping or leaking. Remember that pimple patches only function on open sores; simply apply one over your zit and leave it on for the specified amount of time (which varies by product)
Q. What happens if you leave a Acne patch on too long?
It is only hydrated hydrocolloid that is white. Similar to how prolonged dampness turns the skin on your fingertips white, it turns white when moist. The more moisture it absorbs, the whiter it becomes.

About The Brand

DermaAngel Is an internationally acclaimed skin-care brand which is headquartered in Taiwan, since 2016. A part of the esteemed BenQ Materials Corp, DermaAngel Acne patch is admired globally for their fast and effective results and is currently No.1 acne patch brand in China, Thailand and Philippines. As a leading medical device manufacturer, BenQ Materials Corp. works closely with skin specialists, researchers and dermatologists to deliver the finest results. Hence, the team of DermaAngel has a medically guided approach for producing softer and gentler products to treat acne.
Share
View full details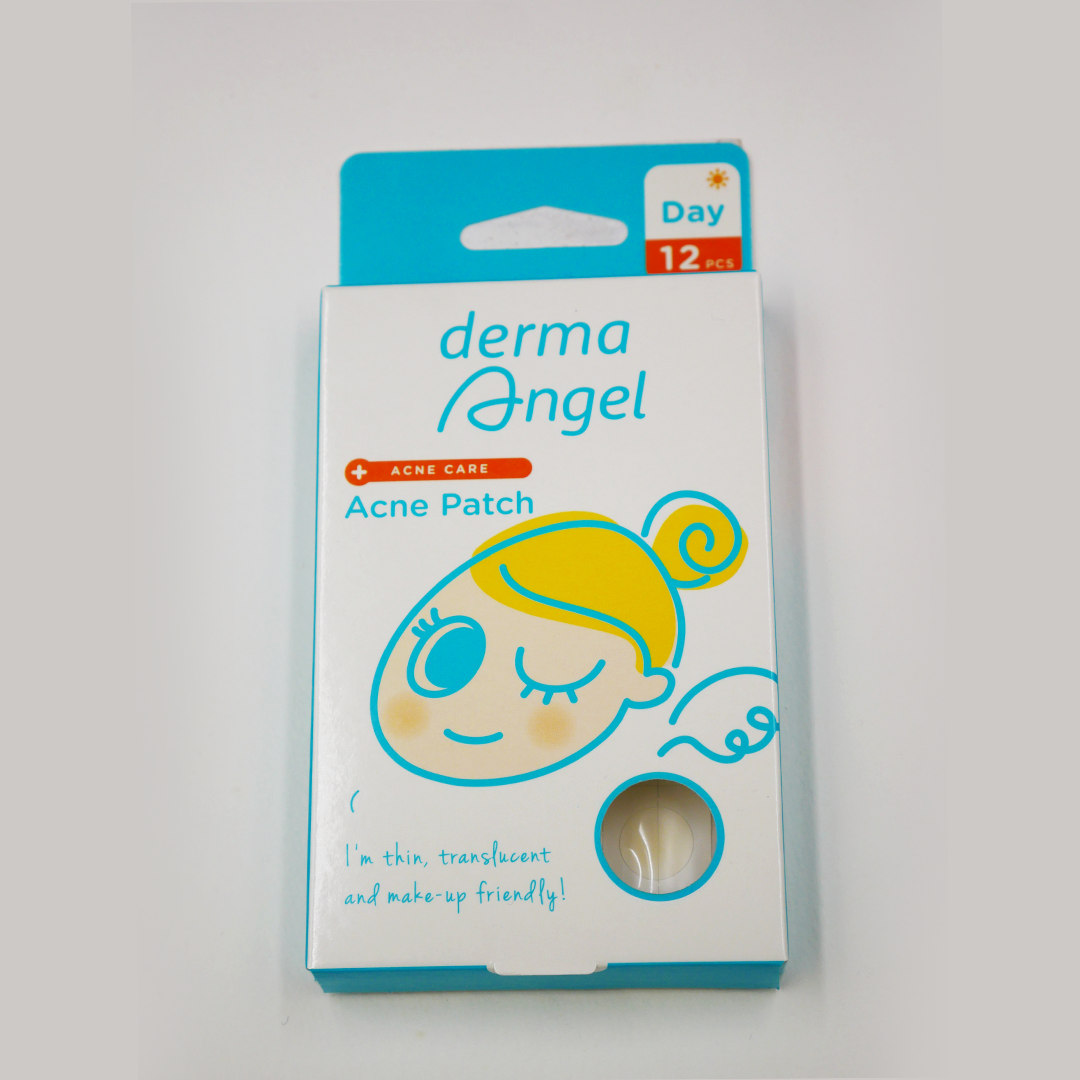 Easy returns

Hassle-free return & refund