Dr G
Regular price
Rs. 1,200.00
Regular price
Rs. 1,500.00
Sale price
Rs. 1,200.00
Unit price
per
-20% OFF
Sold out
31 in stock
Made with green tea extract, tea tree extract and AHA the Dr G Gentle Facial Foam gently exfoliates your skin gently. Rich in antioxidants, it removes dirt without disturbing the skin's natural oil balance and PH and brightens your skin. 
Our face deals with a lot of environmental stressors on a daily basis such as pollution, UV rays which in turn leads to accumulation of toxins and impurities deep in our skin. The Dr G Gentle Facial Foam removes the dead skin cells, dirt, and extra oils that clog pores by gently exfoliating our skin.
The Facial Foam contains salicylic acid, glycolic acid and mandelic acid that gently exfoliates without stripping off the skin of its natural oils. The gentle facial foam is dermatologically tested and is suitable for all skin types- Normal, Dry, Oily and Sensitive skin. Use daily for best results.
Good To Know
KEY BENEFITS

• Dr G Gentle Facial Foam promotes collagen production
• Treats and prevents acne
• Regulates blood flow to the skin
• Keeps the skin soft
• Retains moisture
• Cleanses and exfoliates effectively
• Maintains the PH balance
• Does not clog pores


HOW TO USE IT?

• Take a small amount of the Dr G Gentle Facial Foam
• Apply it onto damp skin
• Massage it in circular motions, avoiding the area around the eye
• Rinse thoroughly and pat dry


KEY INGREDIENTS

Aqua, Potassium Cocoyl Glycinate, Potassium Cocoate, Propanediol, Glycerin, Betaine, Polysorbate 20, Phenoxyethanol, Camellia sinensis leaf extract, Melaleuca Alternifolia (Tea Tree) Leaf Extract, Niacinamide(Vitamin B3), Sodium Gluconate, Ethylhexylglycerin, Citric Acid, Lactic Acid, Malic Acid, Gluconic Acid, Ascorbic Acid, Glycolic Acid, Salicylic Acid, Tartaric Acid, Parfum
FAQs

Q. What is the use of facial foam?
Because they are gentle on the skin and offer deep cleaning, foaming cleansers are ideal for acne-prone or oily skin. They clear your pores and take away extra oil from your face.
Q. What is the difference between face wash and facial foam?
While both cleansers and face-washes do the same fundamental task of washing your face, a facewash is a foaming cleanser, whereas a cleansing lotion/cleansing milk (or simply "cleanser") is non-foaming in nature and needs to be wiped off rather than rinsed off.
Q. Is Dr G Gentle Facial Foam good?
Dr. G. Foam wash is created to remove debris and oils from your skin. But it frequently upsets the PH balance by making your skin excessively alkaline. The skin barrier may become irritated and overdried as a result. Additionally, since the oils have been removed, the skin is unable to moisturise itself, which can also result in dullness.
Q. How do you use Dr G Gentle Facial Foam?
Apply a dollop of a foamy cleanser to the palm of your clean hands, then add water to make foam. Apply the mixture to your face, rubbing it in upward circles to cover the entire surface. The more time you have to spend on this, the better, but if you're pressed for time, 20 to 30 seconds would do.
Q. How often should I use facial foam?
Two is the magic number, according to experts, so wash twice daily—once in the morning and once at night.
Q. Do Dr G Gentle Facial Foam remove pimples?
Dirt and oil that clog pores and cause acne can be removed with a face wash. Additionally, it can aid in the breakdown of cosmetics like makeup that, if left on the face, might cause outbreaks. Additionally, some face washes have anti-inflammatory and antibacterial components that lessen inflammation and combat bacteria that cause acne.
Product Info

Manufacture Name: Cosmic Nutracos Solutions Pvt. Ltd
Manufacture adddress: Plot 12, Apparel Park-Cum-Industrial Area, Katha, Bhatoli Kalan, To Baddi District Solan 173205(HP)
Expiry Date: 10/25
Net Qty: 150Ml
About The Brand

Dr G. offers luxury skincare products, backed by over a decade of dermatology expertise and on-ground practice. Made for Indian weather conditions, with variants for different skin types Dr. G offers luxury skincare products, backed by over a decade of dermatology expertise and on-ground practice. Made for Indian weather conditions, with variants for different skin types, including sensitive skin, and to address specific skin concerns – these innovative products are a perfect balance of nature and science. Drawing from ancient Ayurveda and combining natural extracts with skin-safe science, Dr. G's range of products bridge modern skincare with holistic science. Including sensitive skin.


Share
View full details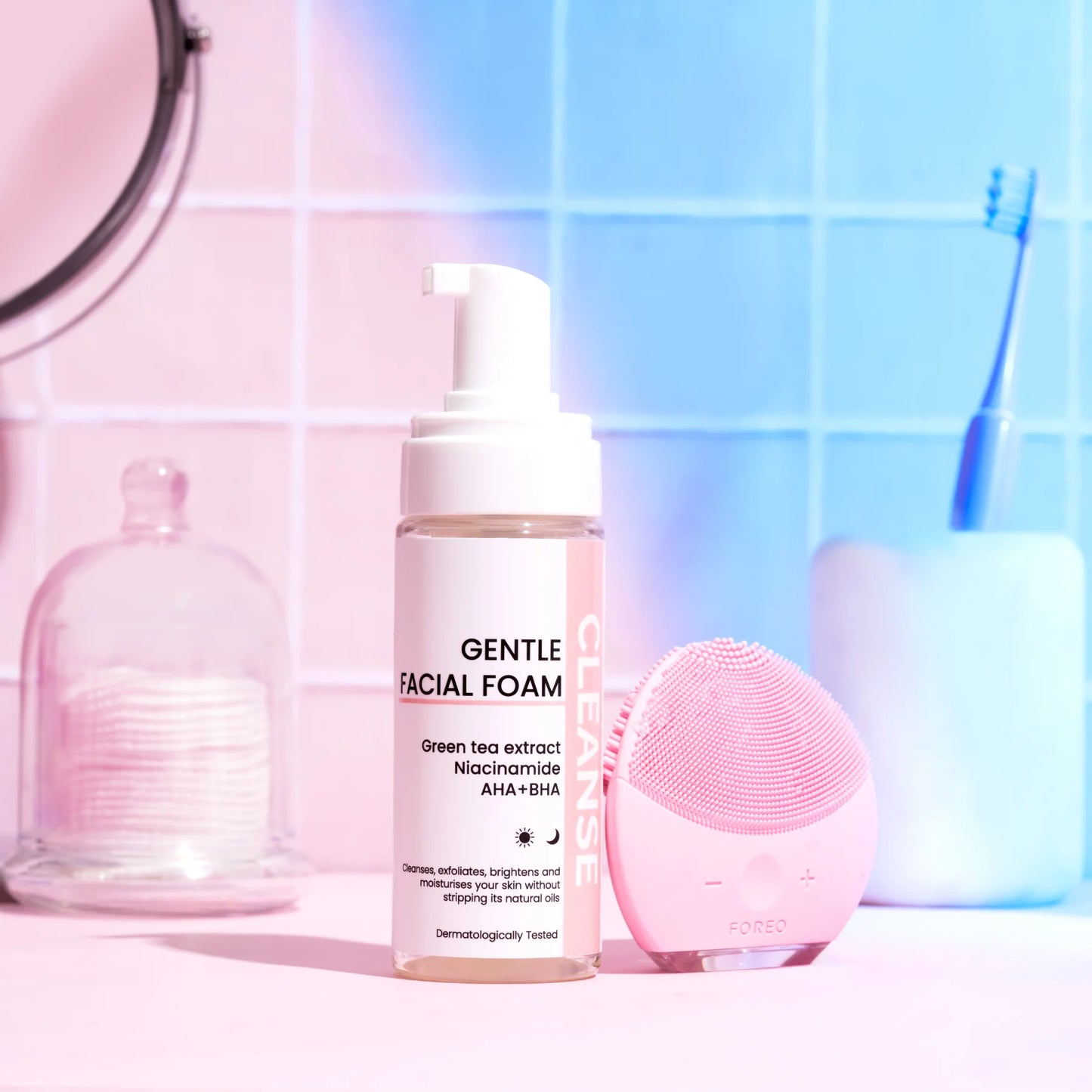 Easy returns

Hassle-free return & refund