Ethicare
Regular price
Rs. 370.00
Sale price
Rs. 370.00
Unit price
per
-0% OFF
Sold out
Epieff Tablets Vitamin C are effervescent tablets designed to provide the body with a high dose of vitamin C, a powerful antioxidant that protects cells from damage caused by free radicals. Vitamin C and Zinc work together to strengthen immunity. 
Epieff Tablets Vitamin C is suitable for people looking to supplement their diet with vitamin C, especially those who may not get enough of this essential nutrient from their diet alone. Vitamin C is important for immune system function, collagen production, and the absorption of iron from plant-based foods. 
Epieff Tablets Vitamin C can be taken once a day with a meal or as directed by a healthcare professional.
Good To Know
KEY BENEFITS

• Strengthens immunity
• Boosts collagen production
• Improves absorption of iron

HOW TO USE IT?

• Drop one tablet of the Epieff Tablets Vitamin C in 250 ml of water
• Let it dissolve
• Enjoy it!

KEY INGREDIENTS

Phyllanthus emblica L.extract (Amla), Vitamin C (L-Ascorbic Acid), Zinc Sulphate, Citrus Bioflavonoids, Energy, Carbohydrates, Proteins, Fats, Geric Acid (INS330), Cribonate (INSSOO.), Sodium Bends A Sucralose (INS955), Sodium Bicarbonate (INSS0Oi), Sodium Benzoate (INS211), Dextrose, (IS land Colour Sunset Yellow (IN5110).
About The Brand

Ethicare is the fastest growing pharmaceutical company in India with 100% focus in dermatology and cosmetology.

Founded in 2003 by a young and enthusiastic entrepreneur, The organization has been dedicated to innovation through new regimen, new medicine, new technologies and new ways to beautify the world. We are market & customer driven company and regularly launch innovative and quality products for skin, hair & body, in response

Share
View full details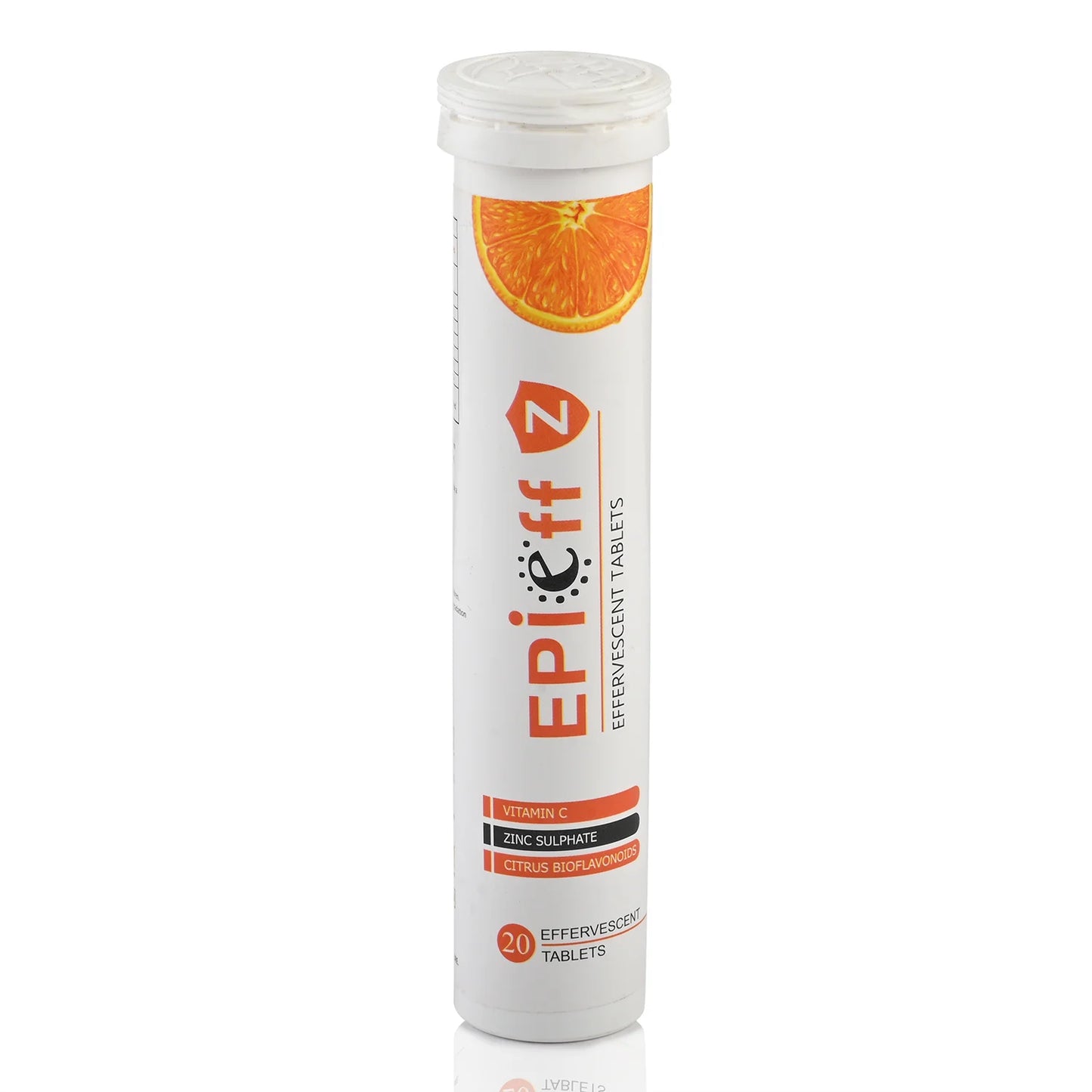 Easy returns

Hassle-free return & refund